Kyle C. Hartig, Ph.D.
Pr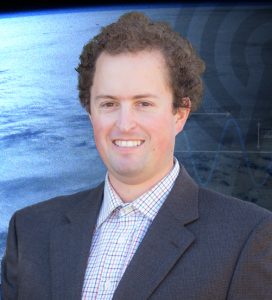 of. Kyle C. Hartig, is an Assistant Professor of Nuclear Engineering in the Department of Materials Science and Engineering at the University of Florida, and maintains a Guest Scientist position at the Pacific Northwest National Laboratory (PNNL). Before coming to UF, he spent a year as a Post-Doctoral Scholar at PNNL contributing to remote sensing research in support of two NNSA funded ventures.
Dr. Hartig earned his Ph.D. in Nuclear Engineering from the The Pennsylvania State University (PSU) at University Park, PA campus, which was funded in part by the Nuclear Forensics Graduate Fellowship Program supported by DHS. He received his B.S. in Nuclear Engineering from Oregon State University (OSU).
He has held a number of positions within the Federal Government concerning Counterproliferation and Intelligence topics, and has authored a number of high level internal publications.
His areas of specialization includes remote sensing, nuclear nonproliferation/counterproliferation, nuclear security, and nuclear policy.
---
Contact Information
MAILING ADDRESS:

180 Rhines Hall
University of Florida
Gainesville, FL 32611

TELEPHONE: (352) 392-4907

EMAIL: Kyle.Hartig@UFL.EDU
Current Members
Currently seeking two Ph.D. students.